Meet Our Horses
Maddie (D.G.Magic Cat):  School horse
Thoroughbred
DOB: 3/16/2009, Bay Mare
 Maddie was purchased by Czechmate Stables in May of 2014 as a lesson horse. Maddie was born March 16, 2009 in Jacksboro, Texas. She's an off the track Thoroughbred out of a dam named Quite Spender and by a stallion named Magic Cat. She was raced as a two year old under the name D. G. Magic Cat and she had 5 starts, winning $2,181 in her career. Maddie now happily resides at Czechmate Stables as a lesson horse. She is incredibly smart, levelheaded and eager to please. Maddie has only just begun her show career and has already shown endless potential for the hunter, jumper and equitation rings.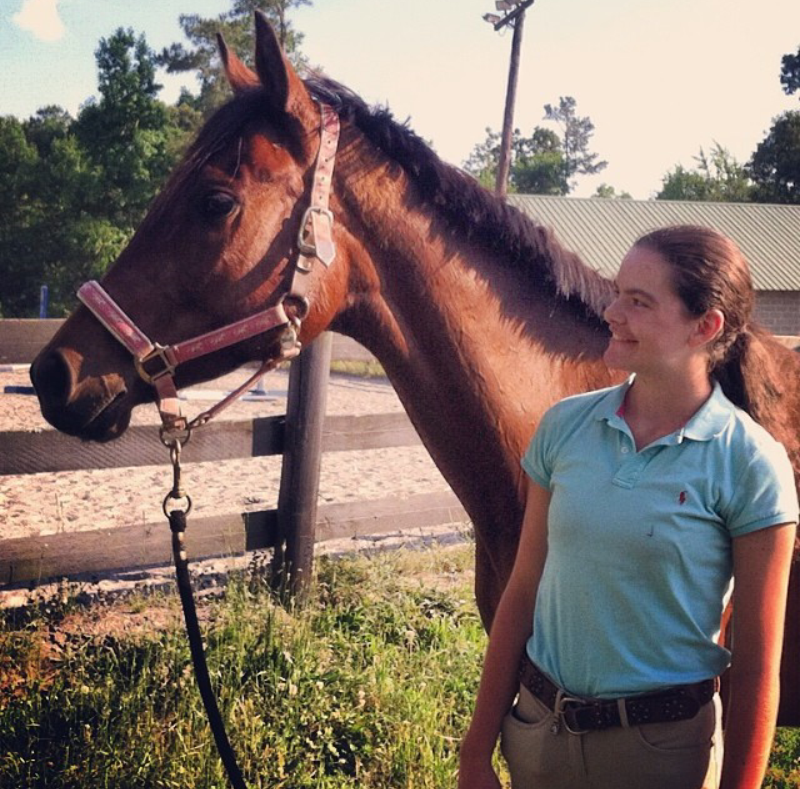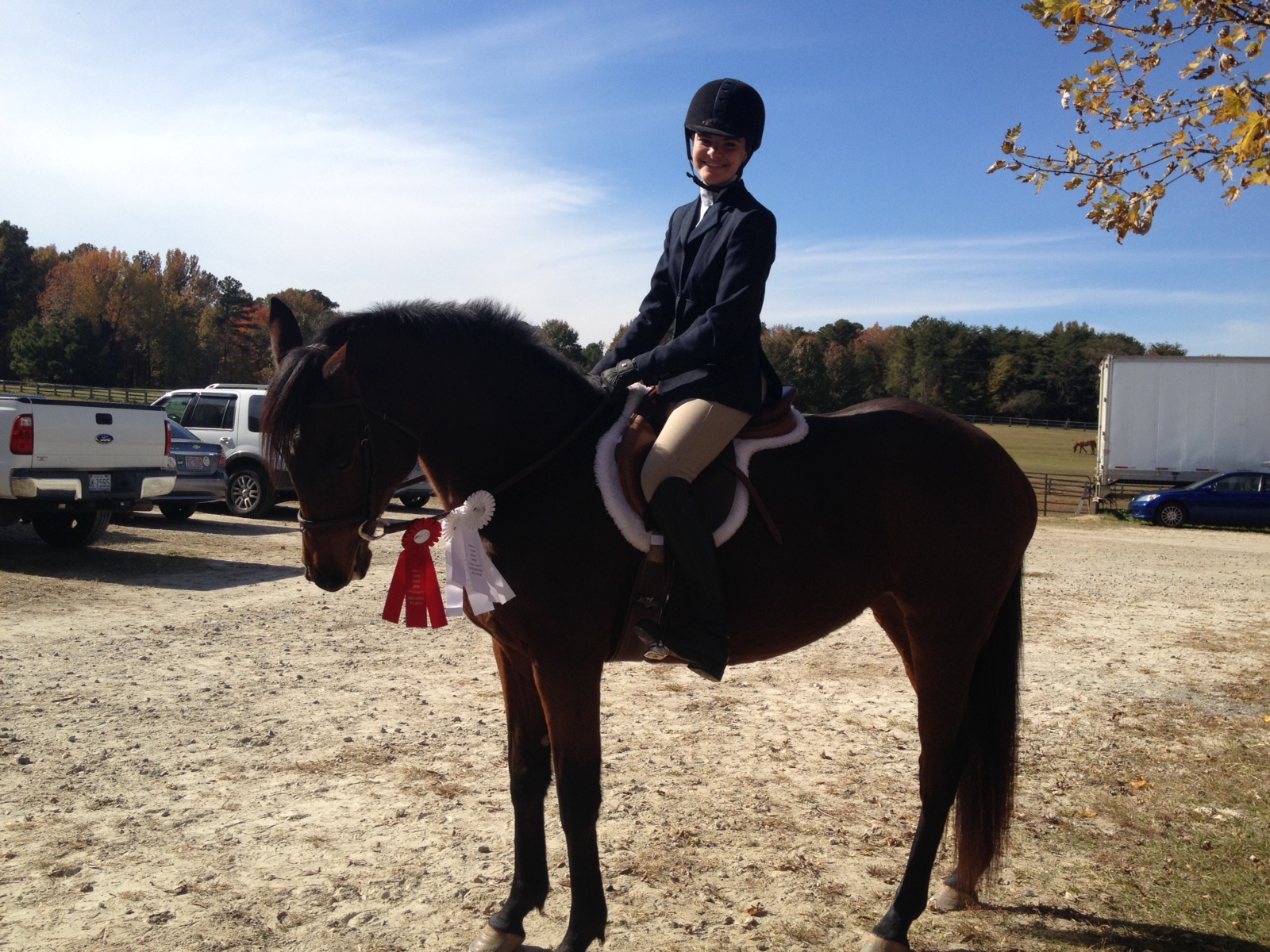 Chief : School horse
American Paint Horse
DOB: 5/16/2000, White and Sorrel Geldings
Chief came to Cezchmate Stables in November of 2013 as a lesson horse. He's an American Paint Horse. He loves his job and has a quirky, cuddely personality that all the lesson kids love. Cheif can often be found romping around the pastures with his friends or quietly munching hay in his stall.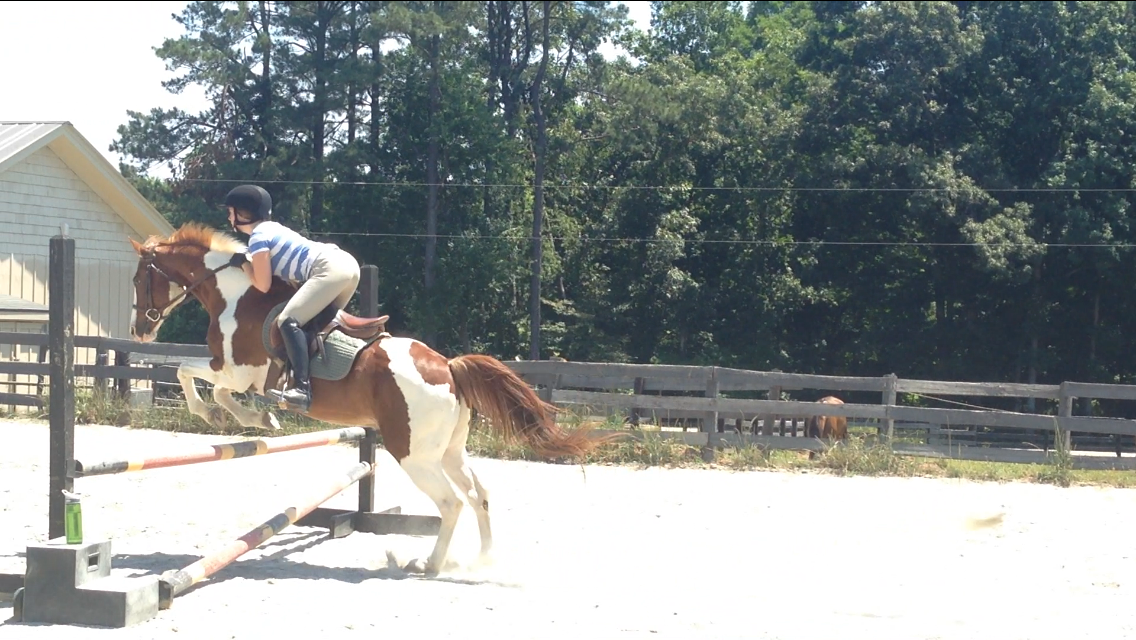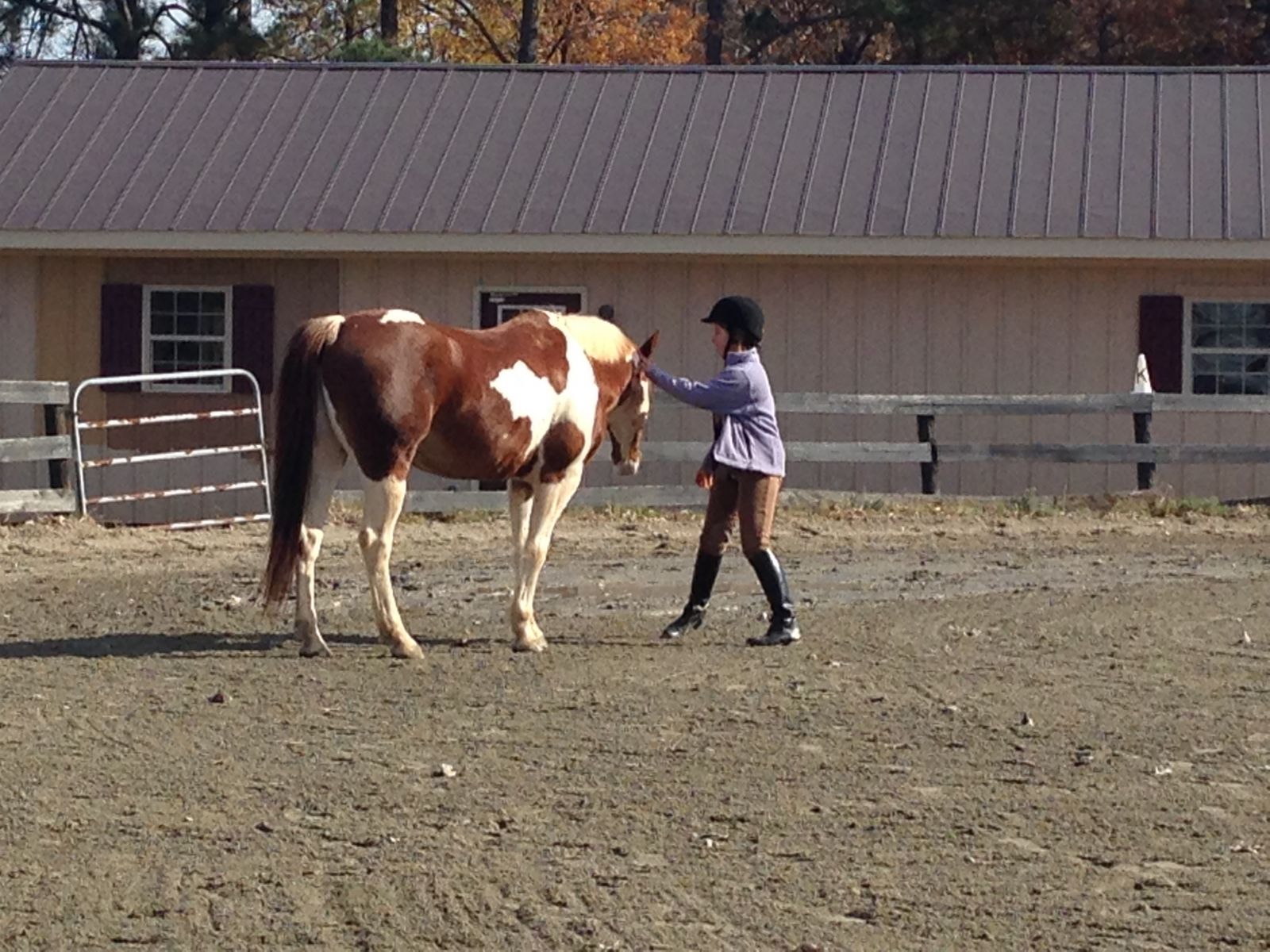 Daisy (Nanny  Has Money) : School horse
Register Thoroughbred
DOB: 4/8/2003, Chestnut Mare
Daisy arrived at Czechmate Stables on November 11, 2013 as a lesson horse. She is a chestnut mare Thoroughbred born on April 8th, 2003. Daisy raced when she was three yeras old under the name "Nanny Has Money". She loves to jump and tries hard to please her rider in each lesson. She has a sweet and friendly personality and is loved by many of the riders at Czechmate Stables. Daisy is currently being half leased by a rider of Martina's.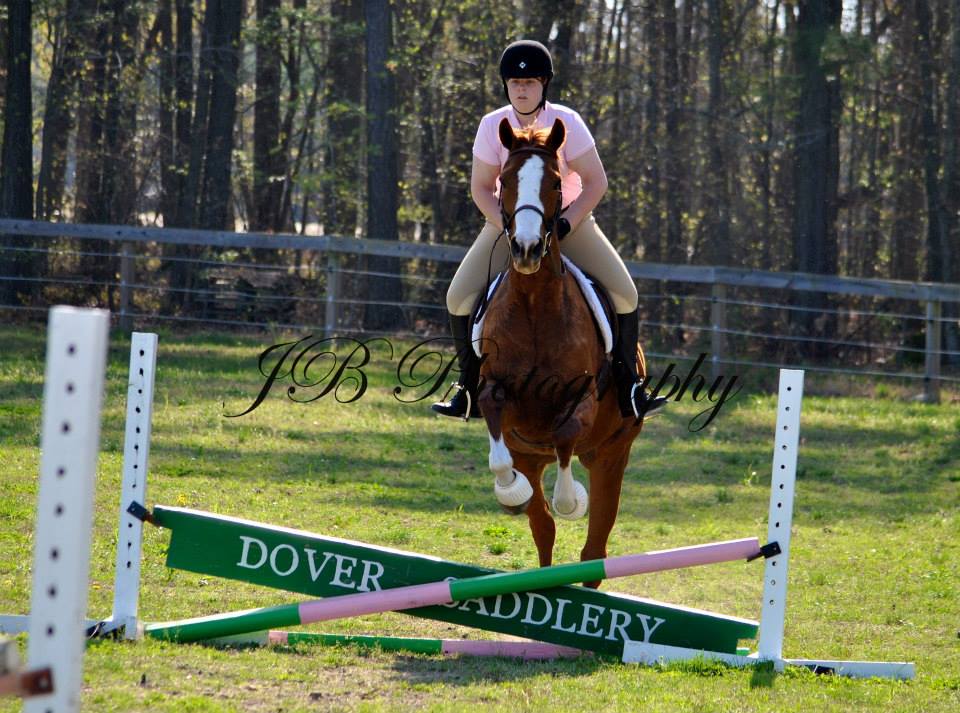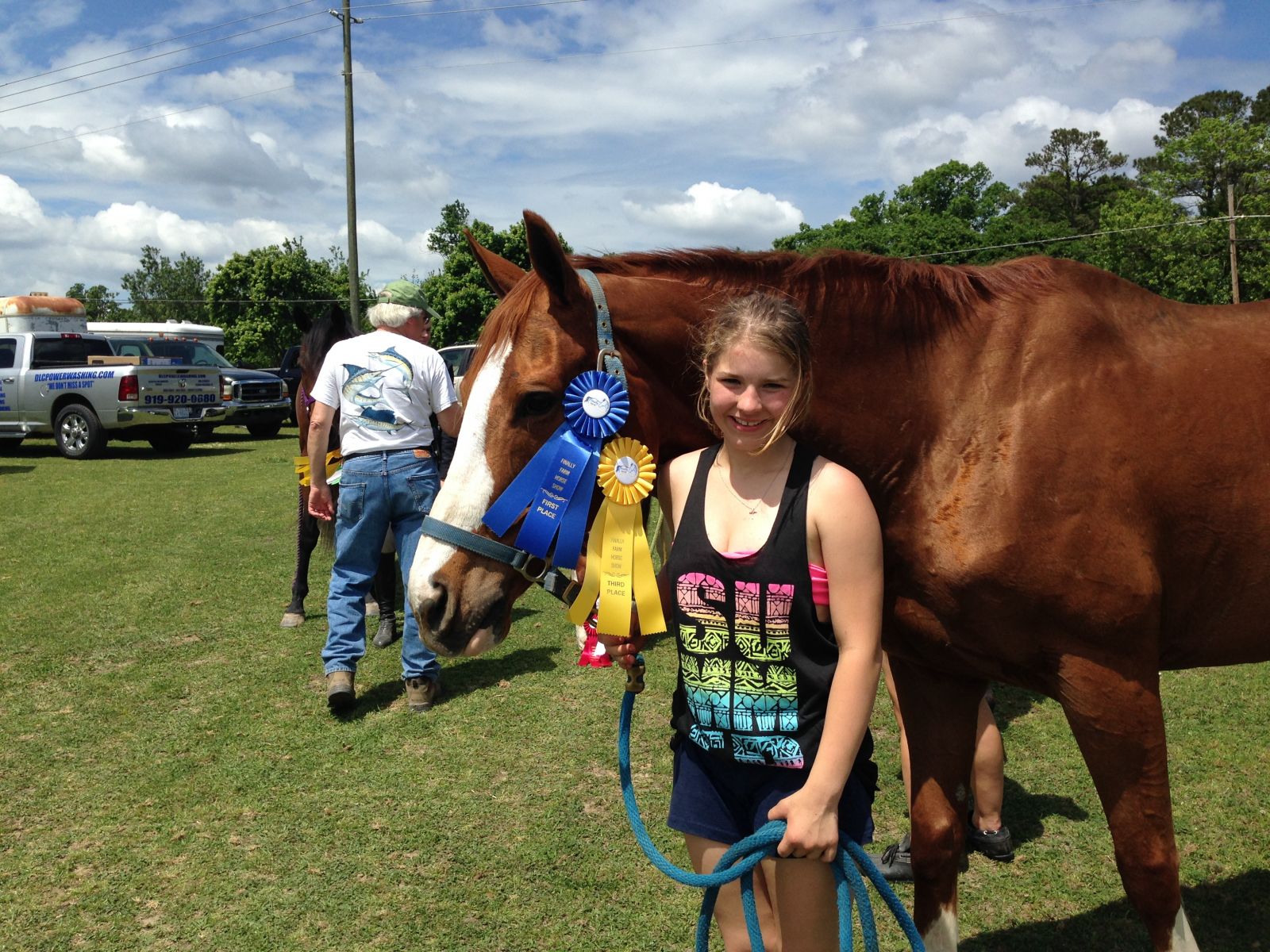 Peaches: School horse
Pony of America
DOB:2/8/2002: Red Roan Mare
Peaches was one of the first ponies Czechmate Stables added to their string of lesson horses. She and Ryan arrived here in August of 2013. Peaches is a Pony of the Americas who stands at 13.3hh. She has proven to be an exceptional lesson pony and all the lesson kids love her. With her laid back and cuddly personality it's almost impossible not to. You will often see Peaches being ridden around bareback and even without tack; she also loves trail riding and jumping.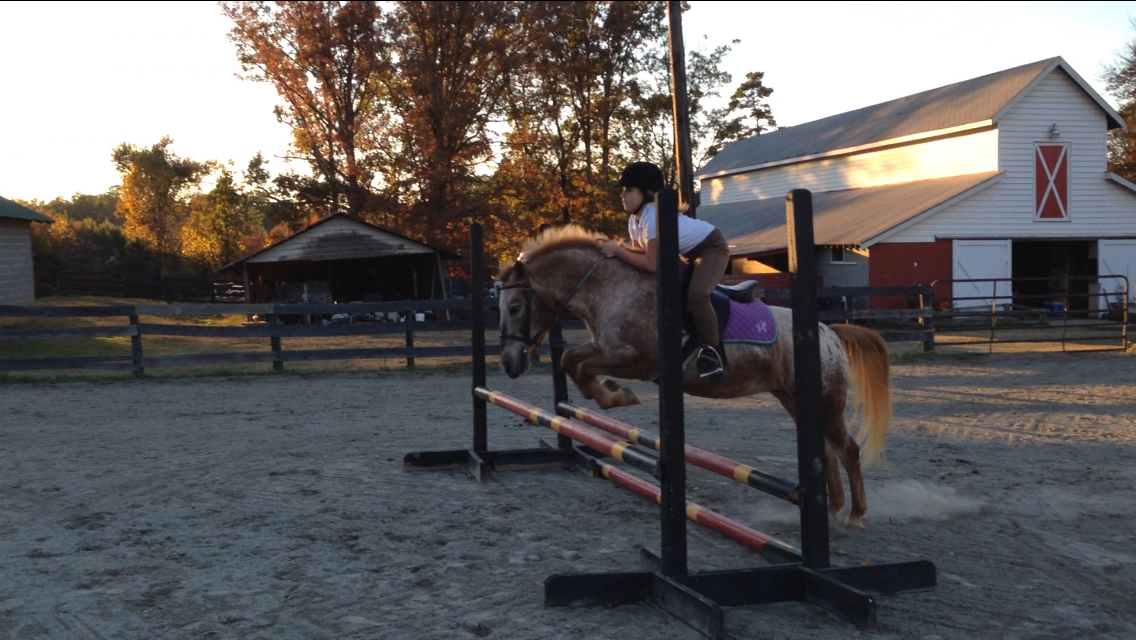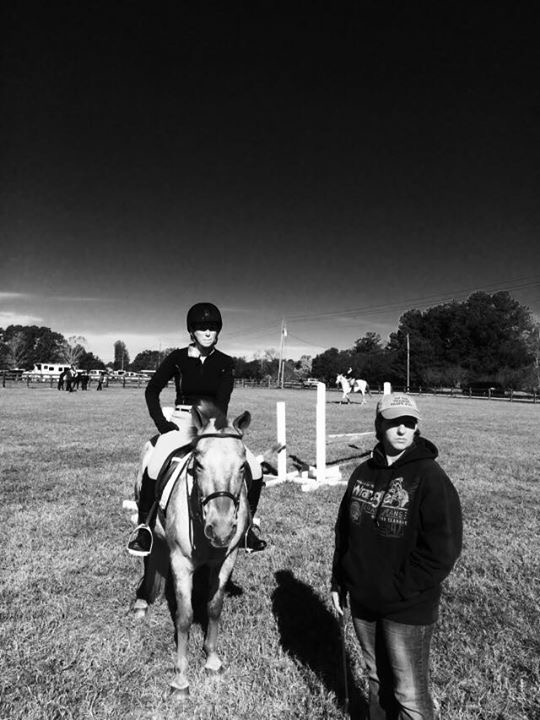 Roxy: School horse/ private 
Thoroughbred / Oldenburg
DOB: 6/10/2005 Gray Mare
Roxanne (Roxy) was born at Macnairs Country Acres where she and Martina first crossed paths. She is sired by Rolling Stone (Oldenburg). Martina bought Roxy as a 3 year old where she started her under saddle. Since the pair's beginning, they have had much success in dressage, competing up to First level. Martina and Roxanne were first in  First level in NCDCTA at MacNairs Country Acres for 2013 year end points. Roxy is full of personality and she loves socializing with everyone at the barn, horses and humans alike.